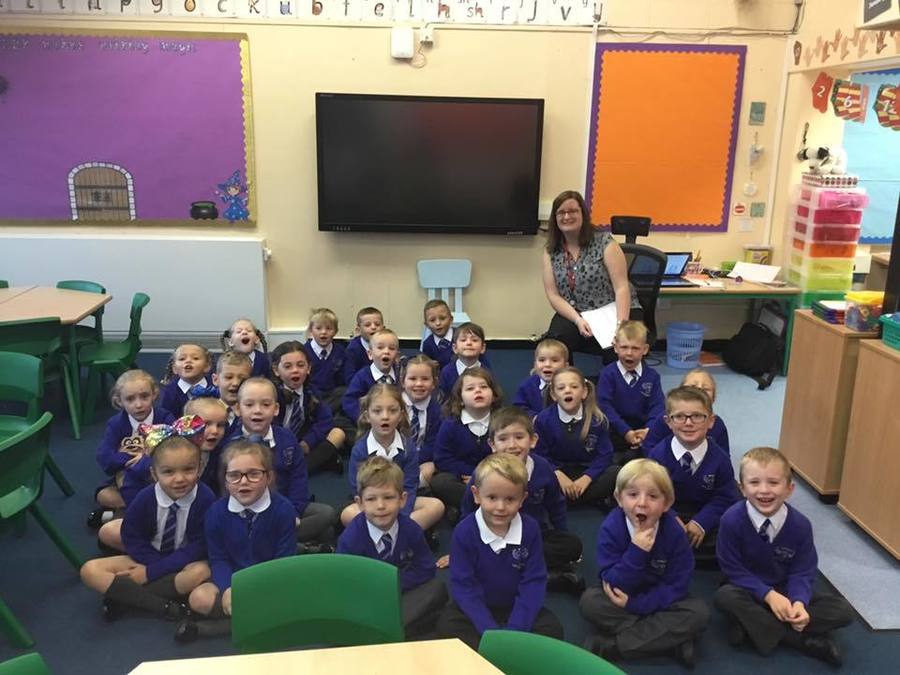 Welcome to Year 1's Class Page!
Welcome to Year 1's Class page.
Welcome back to another very exciting half term in Year 1! I hope you have all had a lovely half term holiday. We now are in the last term of the year!
Along with myself, Miss Matthews will support the children, by way of small group and in-class support, as well as specific interventions where needed. Miss Smith will cover my PPA every Wednesday afternoon.
Our topic this half term will be "We love Manchester". I am very excited about this topic as always. We are learning to make a timeline of events that happened in History. We will also be looking at plants - how they grow and what they need to survive.
Our mornings will be very busy with Phonics, English, Maths and Guided Reading. There is a lot more work to cover in the Year 1 curriculum so I will be sending things home for you to help and support your child's learning. Attached to this letter is a medium term plan which shows you what we will cover this half term. I am also sending Year 1 common exception words which are words that by the end of Year 1 your child should be able to read and spell correctly!
This year your child will complete their Phonics Screening check in June. The children are expected to read 40 real and nonsense words. As we progress through the year I will send more information and material for your child to practise at home. Please like our Facebook page if you haven't already, as I will post regular updates and pictures of what we have been doing in class. In June the children will have to take the Phonics Screen check. As the Year goes on we update with more information and resources will be sent for you to help your child at home. More information can be found here.
Reading Books and Spellings
Please listen to your child read at home every night, even if it just 10 minutes before bed. Reading books will be changed by Wednesday and sent home with spellings. If you have any questions and issues regarding reading books, please speak to a member of Y1 staff. Please encourage your child to read for pleasure at home as it will have a positive impact not only on their reading and comprehension skills but also their writing.
Homework
As you are aware we no longer send written homework but children continue to have homework in the form of the basic skills, of reading, learning spellings and practising Maths facts.
Our plans for Educational Visits/Educational Enhancement in Year 1
Spring 1 – The Titanic Museum in Liverpool - to bring to life our History topic of The Titanic
Summer 2- The Manchester Football Museum – 2018 is a World Cup year and this links to our Geography topic About the Countries of the World as well as a learning about significant events.
A few bits to remember for the year ahead:
Children should be practising counting in 2s, 5s and 10s, telling the time, counting forwards and backwards and handwriting throughout the week at home.
PE Kits
The children will have PE on a Tuesday. Please can you ensure that children have their full PE kit in school for their PE sessions. If your child wears earrings they will need to ensure that earrings are removed or covered please.
Water Bottles
It is important that children stay hydrated throughout the school day to help aid concentration. Please could you ensure that your child's water bottle has a sports cap and has their name clearly labelled.
Miss Dempsey is Year 1 Teacher
Mrs Brookes and Miss Matthews are TAs
Miss Smith will cover PPA every week on a Wednesday afternoon
If you have any questions/queries please do not hesitate to contact me. My door is always open
For our MTP click here
For our LTP click here
Miss Dempsey :-)