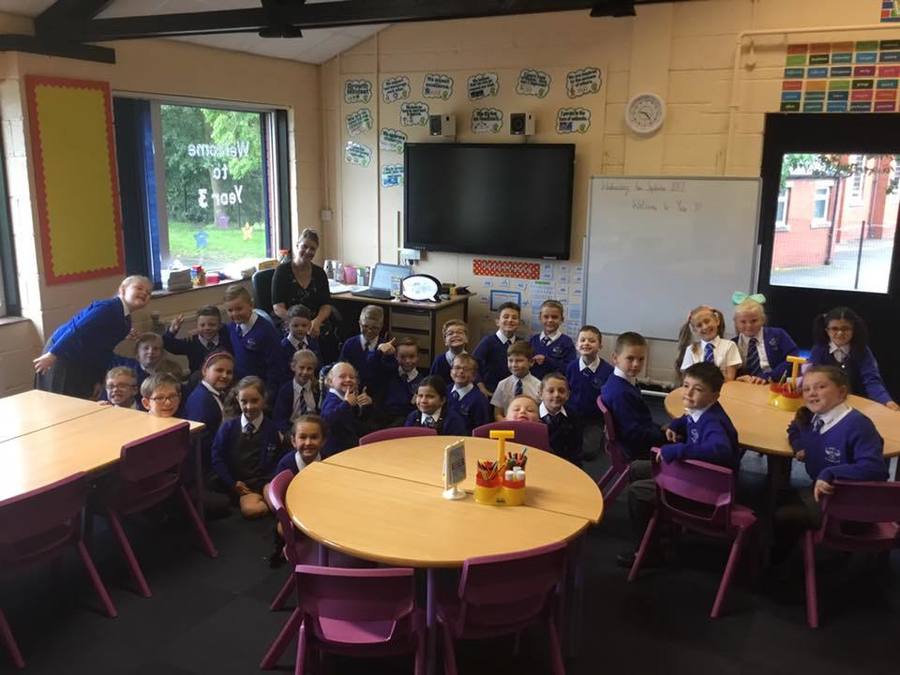 Year 3
Welcome to Year 3's class page!
Year 3
Welcome back after the Easter holidays!
This half term we will begin our new book which will become our focus-Harry Potter and the Philosopher's Stone. As there are so many fun things to do with this topic we will be focussing on this book for the whole of the Summer term.
We will also be looking at map symbols and compass points in Geography, making PowerPoints in computing and looking at 'how plants grow' in Science. In Music, through a range of performance, composition and listening activities, we will explore how music can be used to develop different characters in sound, based around The Greatest Showman soundtrack. PE this half term will focus on a mix of athletics and striking and fielding games with the hope a lot of this will be outdoors so please ensure your child has a suitable outdoor PE kit.
Religion will continue to be an important part of the curriculum and our focus this half term is 'Easter and the Pentecost'. We will also have a session once a week talking to the children about their Sacramental Programme journey.
Reading Books
Please listen to your child read at home every night, even if it just 15 minutes before bed. Please fill in your reading ticket and return the next day. Reading books will be changed by Wednesday and sent home with spellings. If you have any questions and issues regarding reading books please speak to a member of Y3 staff. Please encourage your child to read widely at home as it will have a positive impact not only on their reading and comprehension skills but also their writing.
Homework
There is no longer a homework written sheet being sent home. Children will receive the following each week:-
In addition to this children should be practising their timetables, telling the time and handwriting throughout the week at home.
PE Kits
Year Three children will have PE on a Wednesday and Thursday. Please can you ensure that children have their full PE kit in school on those days. If your child wears earrings they will need to ensure that earrings are removed or covered during PE lessons.
Water Bottles
It is important that children stay hydrated throughout the school day to help aid concentration. If you wish your child to have a water bottle in school, please could you ensure it has a sports cap and has their name clearly labelled.
If you have any questions/queries please do not hesitate to contact me.
Many Thanks
Mrs Cavanagh
To see what we are up to this half term click here
To see our Long Term Plan click here