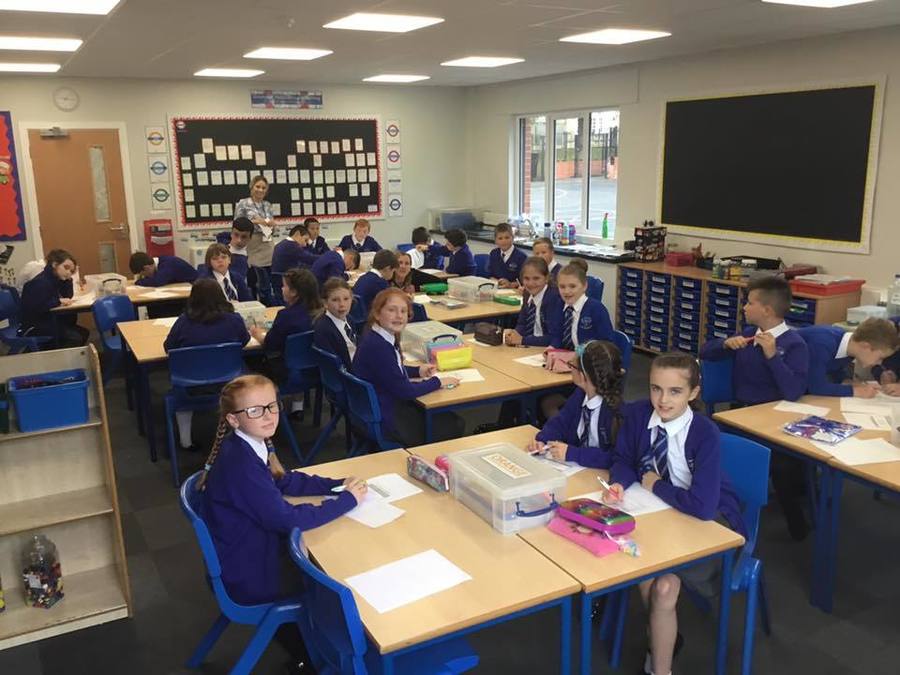 Year 6
This half term we will be building up our skills in many areas of the curriculum in more depth, including many challenges throughout the term. We hope to continue to challenge ourselves every week to learn to the best of our ability. It is vital therefore, that children complete their homework as it supports and consolidates learning that has taken place in class during the week.
As this term progresses we will be setting up booster groups for all children to support them further in the run up to their SATs. You can find more information on the letter sent out at Parents Evening about their SATs and what you can expect. We have a busy few weeks ahead of us but I am sure all of the children will rise to the challenge and achieve great things.
In addition to homework sent home weekly, it is important that children are practising their times tables as this really will enhance their learning in all areas of Maths. Children should also be revising grammar terms and their uses in writing as well as revising spelling patterns and rules. You can find the relevant grammatical terms explained on our website under English. I will also be sending home a couple of suggested revision guides that will help them to prepare at home.
The websites below are useful websites to help support children in their learning:
http://resources.woodlands-junior.kent.sch.uk/revision/
http://www.bbc.co.uk/bitesize/ks2/
http://www.crickweb.co.uk/Key-Stage-2.html
http://www.topmarks.co.uk/Interactive.aspx?cat=24
The following website will give you information regarding your child's SATs assessments at the end of the year. It is very useful to look at so you can support your child through preparation for these.
http://www.theschoolrun.com/key-stage-2-SATs-2017
If you have any further questions with how best to support your child in the run up to SATs please do not hesitate to ask.
In Religion, we'll be looking at Jesus the bread of Life, in particular the parts of the mass and the Last Super, working up to the events in Holy week, celebrating Easter.
Our next Science topics include how we evolve; considering how things change over time looking at evidence including fossils and looking at light, specifically shadows, prisms, rainbows and how light is reflected.
Homework:
Homework will be set on a Wednesday and will be expected to be returned to school the following Monday. Children will receive the following each week:-
Spellings

Maths

English

Children will also receive half termly learning logs
Reading Books
We will listen to children read in class as part of a group through guided reading sessions. Please listen to your child read at home every night, even if it just 10 minutes before bed. This year there will be no set day for reading books to be changed. If your child has completed their reading book please hand the book in to either the Class Teacher or Teaching Assistant in the morning and it will be changed and returned home. Please encourage your child to read widely at home as it will have a positive impact not only on their reading and comprehension skills but also their writing.
PE Kits
Please can you ensure that children have their full PE kit in school at all times as the day that it takes place may change each week, as well as an outside option, as if they do not this may hinder their chances of being able to participate in this area which is a crucial part of the curriculum.
Water Bottles
It is important that children stay hydrated throughout the school day to help aid concentration. If you wish your child to have a water bottle in school, please could you ensure it has a sports cap and has their name clearly labelled. Also it is important that children take their bottles home at the end of the school day and bring them each morning filled for the day.
If you have any questions/queries please do not hesitate to contact me. Can I again thank you all for your continuing support and help in your child's education. I aim to make it as fun as possible at the same time as challenging them to reach their full potential. I have been very proud of them all during the last term. I am sure they will continue to blossom this next few months.
Miss Royle
For our Medium Term Plan please click here.
For our long term plan please click here.