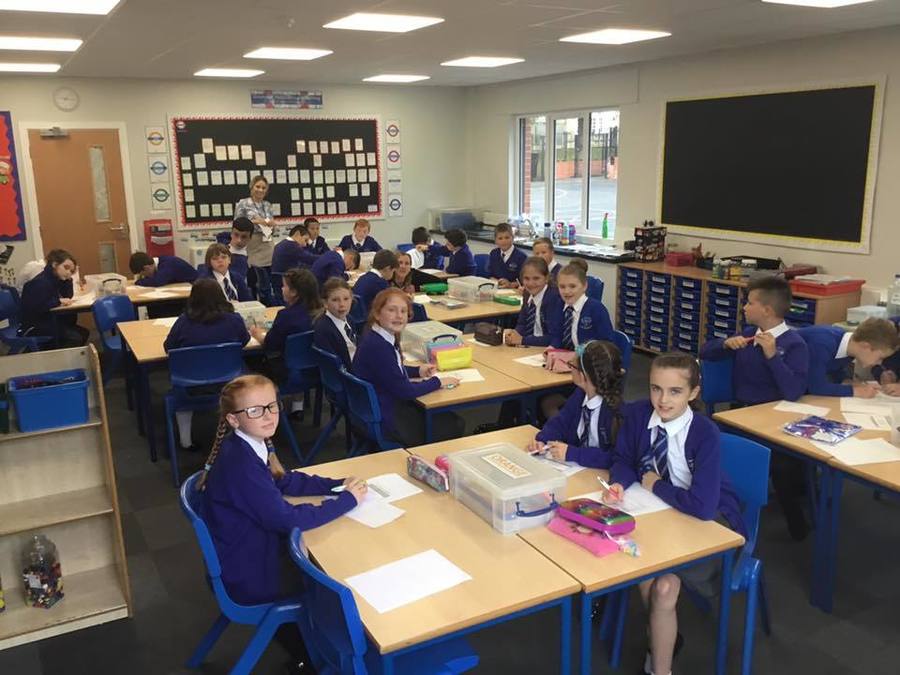 Year 6
Welcome to the Year 6 Page.
Welcome back to a very busy and important year in Year 6.
I am very much looking forward to helping the children progress through and enjoy in their final year here and look forward to working together with the children and yourselves to achieve this. Along with myself, in class we will have Mrs Giordani to support the children, this will be in the way of small group and in class support as well as specific interventions where needed.
During this term we will be visiting ROBIN WOOD and starting the preparation for our final year at St. Mary's. It is vital, therefore, that children complete their homework as it supports and consolidates learning that has taken place in class during the week.
Our topics this term will be studying the world, knowing where continents and main countries are, especially focussing on the Americas. We will also be focussing on 'The change in power of British Monarchs' in history and using this as a stimulus for art and design and technology.
In science, we will be learning about classification, micro-organisms and the circulatory system. We will be learning about codes in music, learning how to speak Spanish and using the computers for researching.
Religion will continue to be an important part of the curriculum and we'll be reflecting on what the Kingdom of God is like and to understand what justice is and know that we are called to work for it. Also to learn about some famous individuals who have been persecuted for speaking out about injustice, as well as preparing for Advent.
Homework
As year 6 is a vital year for the children I will be sending home 'revision'. This will sent home on a Wednesday and will be expected to return the following Wednesday.
In addition to homework sent home weekly, it is important that children are practising their times tables as this really will enhance their learning in all areas of Maths. Children should also be revising grammatical terms and their use in writing as well as revising spelling patterns and rules. You can find the relevant grammatical terms explained on our website under 'English'.
The websites below are useful websites to help support children in their learning:
http://resources.woodlands-junior.kent.sch.uk/revision/
http://www.bbc.co.uk/bitesize/ks2/
http://www.crickweb.co.uk/Key-Stage-2.html
http://www.topmarks.co.uk/Interactive.aspx?cat=24
Reading Books
We will listen to children read independently in class as part of a group through guided reading sessions. Please listen to your child read at home as much as possible, even if it just 10 minutes before bed. This year there will be no set day for reading books to be changed. If your child has completed their reading book please hand the book in to either the Class Teacher or Teaching Assistant in the morning and it will be changed and returned home. Please encourage your child to read widely at home as it will have a positive impact not only on their reading and comprehension skills but also their writing.
PE Kits
Year Six children will have PE on different days each week. Please can you ensure that children have their full PE kit in school at all times.
Water Bottles
It is important that children stay hydrated throughout the school day to help aid concentration. If you wish your child to have a water bottle in school, please could you ensure it has a sports cap and has their name clearly labelled. Also it is important that children take their bottles home at the end of the school day and bring them each morning filled for the day.
SATs
The following website will give you information regarding your child's SATs assessments at the end of the year. It is very useful to look at so you can support your child through preparation for these.
http://www.theschoolrun.com/key-stage-2-SATs-2017
I will hold a Parent's Meeting for SATs in the Spring Term where I will share all the relevant information about their SATs this year. If you have any further questions with how best to support your child in the run up to SATs please do not hesitate to ask.
If you have any questions/queries please do not hesitate to contact me, I look forward to getting to know the children and supporting them through this important year.
Miss Royle J
For our Medium Term Plan please click here.
For our long term plan please click here.