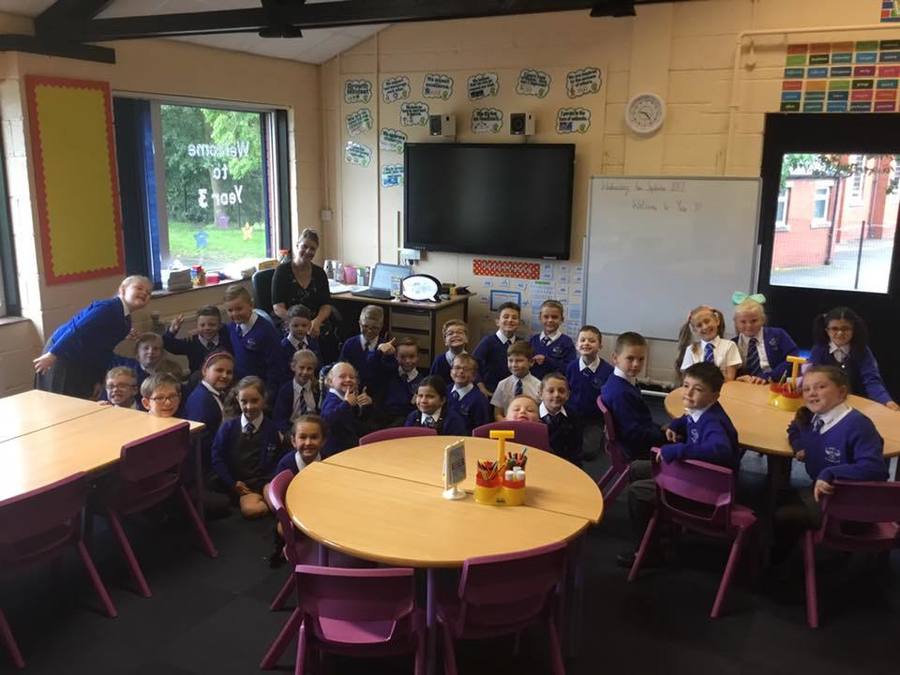 Year 3
Welcome to Year 3's class page!
Year 3
Welcome back after the break! I hope you have all had a lovely time.
I am very excited to be helping the children progress throughout the year and making sure they enjoy their first year in the juniors! I look forward to working together with the children and yourselves to achieve this. Along with myself, in class we will have Mrs Smith to support the children, this will be in the way of 1:1, small group and in class support as well as specific interventions where needed.
Our topics this half term is The Iron Man by Ted Hughes. This will be our focus in our Literacy lessons and we will be linking it to the other subjects where possible. Our Science topic and focus is looking at light and shadow. In DT we are looking at techniques with sewing.
In Music we will be looking at learning and performing songs, as well as learning how to represent music using graphic notations. We will also be learning how to speak Spanish and using the computers for emailing. Religion will continue to be an important part of the curriculum and our focus this half term is "At Mass I can…" looking at what it means to be part of the Church family and learning all about the Sacramental Programme. We will also have a focus on the Easter Story.
Reading Books and Spellings
Please listen to your child read at home every night, even if it just 15 minutes before bed. Don't forget to bring in your signed reading tickets! Reading books will be changed by Wednesday and sent home with spellings. If you have any questions and issues regarding reading books please speak to a member of Y3 staff. Please encourage your child to read for pleasure at home as it will have a positive impact not only on their reading and comprehension skills but also their writing.
Homework
There is no longer a homework written sheet being sent home. Children will receive the following each week:-
In addition to this children should be practising their timetables (x2, x5, x10, x3 and x4), telling the time and handwriting throughout the week at home.
PE Kits
Year Three children will have PE on a Thursday. Please can you ensure that children have their full PE kit in school for their PE sessions. If your child wears earrings they will need to ensure that earrings are removed or covered please.
Water Bottles
It is important that children stay hydrated throughout the school day to help aid concentration. Please could you ensure your child's water bottle has a sports cap and has their name clearly labelled.
If you have any questions/queries please do not hesitate to contact me.
Many Thanks
Mrs Cavanagh
To See our yearly overview click here
To see what we are up to this half term click here
To see our Long Term Plan click here