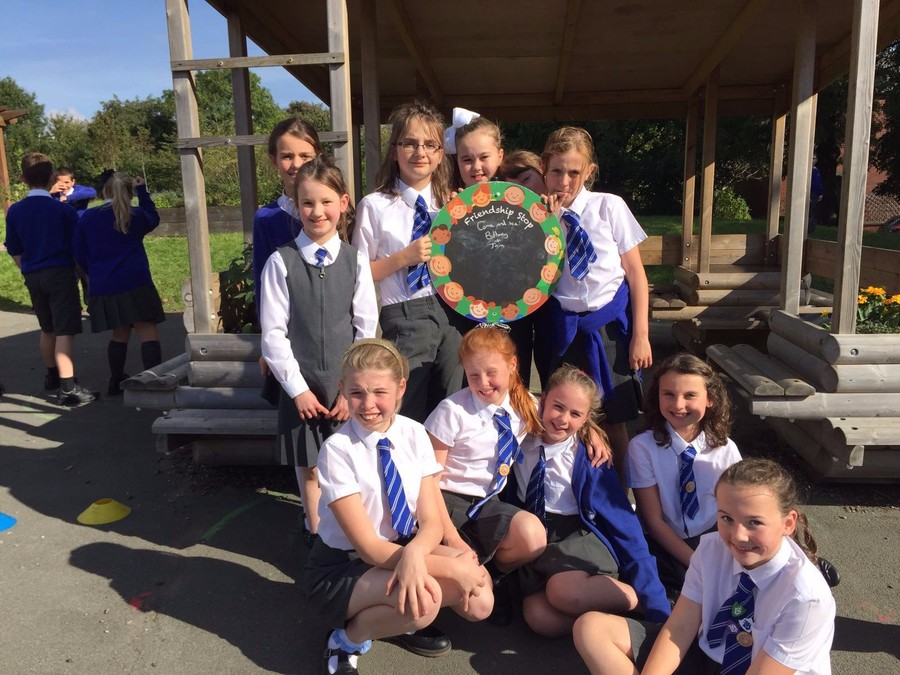 We are St. Mary's Bully Busters. It is our job to help anyone in school if they are upset in the playground. If a child thinks they are being bullied, they can come and talk to us about it.
We follow the rule that bullying is:
Several
Times
On
Purpose
We can be found n the small playground by the Friendship Stop.