School Council
At St Mary's, our School Council has been formed to listen to the children's wishes and ideas and to improve our school. The School Council consists of 12 members from Years 1-6 and we have regular meetings together to discuss ideas. We are all very enthusiastic and committed to our roles.
So far, we have made some changes at St Mary's since September. We have added new afterschool clubs, such as Dodgeball and we have arranged for Anna from Anna's Dance to come back and give us more dance lessons. Recently, we secured new school laptops with money from the FPTA and we are very excited about using them. We have organised a Valentine's Disco for next week and we are looking forward to that. Following feedback from pupils, we are currently organising a book trolley for the children to use in school. Finally, we have lots more ideas in the planning stage which we are excited about.
The School Council is a really important tool in school to give children a voice. We often go round the classes and ask for ideas from the whole school and we try our best to make these ideas reality.
Nicola and Evan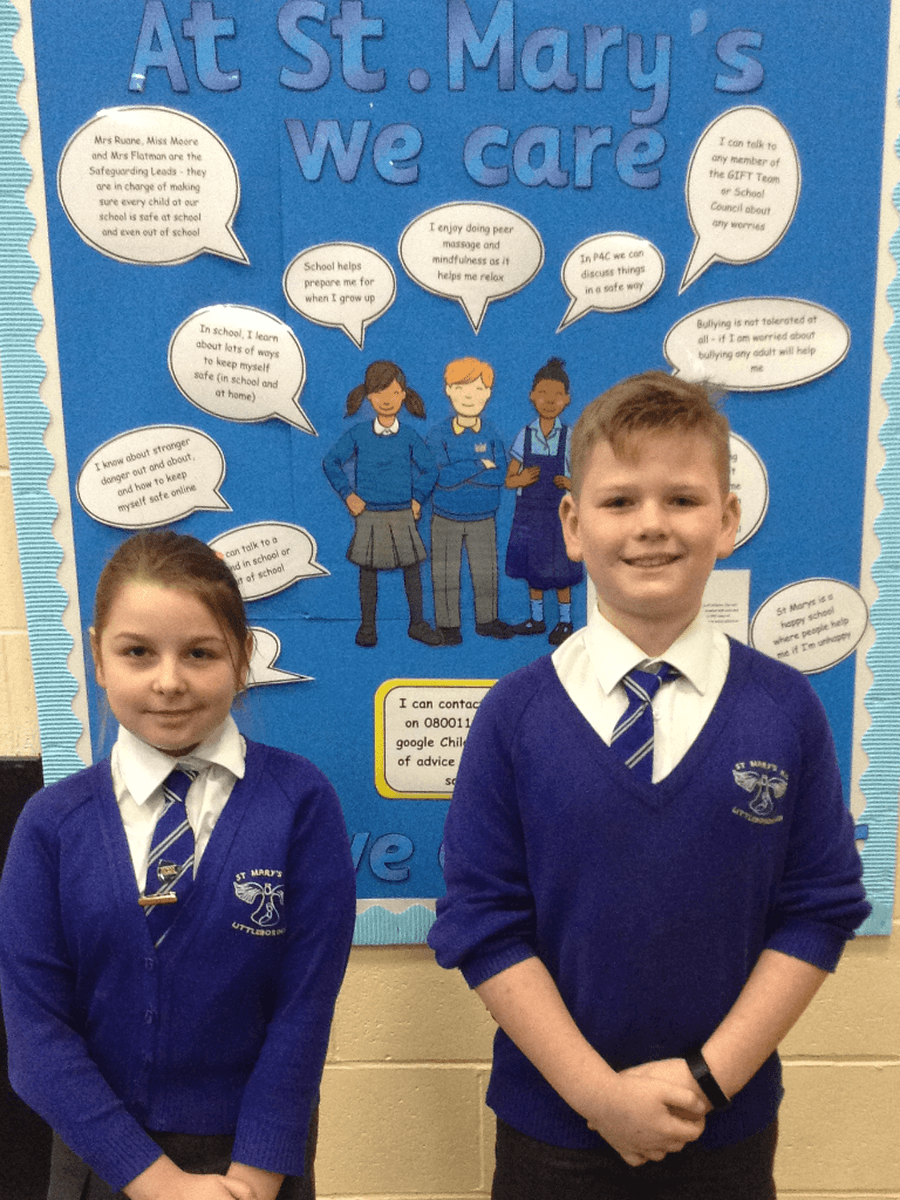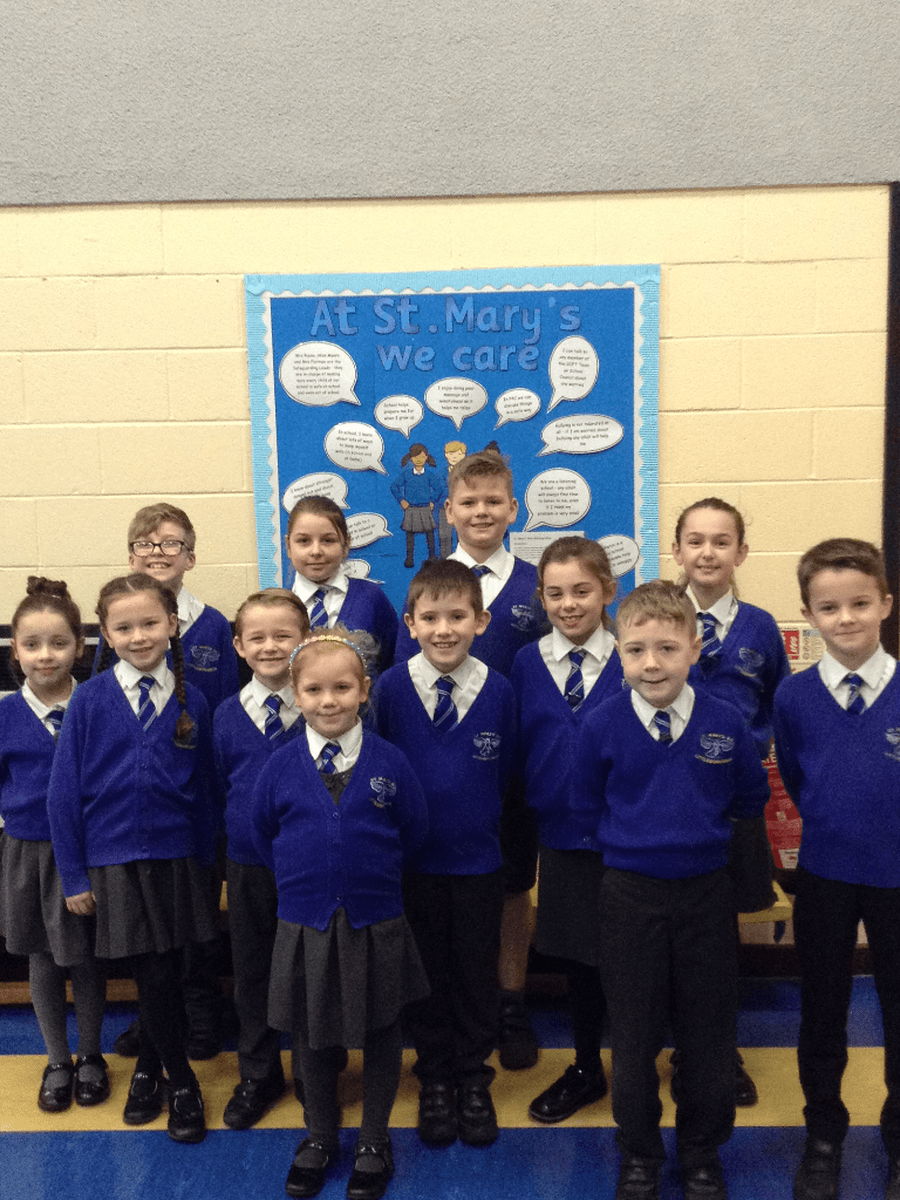 What is the School Council?
The School Council works to make improvements to the school and the way we do things at St.Mary's. We seek to improve things and discuss what to do. Everyone gets a chance to speak and when we've finished we decide with Miss Dempsey and then our Chairs have to talk to Mrs Ruane.

Who are the School Councillors?
Every year we run an Election campaign to vote for two new representatives for each class. A good representative will speak at the Council meetings about things that their class is interested in. They will also tell their class about what is going on in the Council meetings and put the minutes up in the classroom.

The Minutes
The minutes are the notes that we take at the meetings; they record what was said and what will happen next. If your class representative was at the meeting their name will be listed. If they explained to Miss Dempsey that they couldn't come their name will be in the apologies section and if they just didn't bother showing up, they will be marked as absent.

Glossary
We try to be very professional in the Council so we use a lot of business words. Hopefully this will help.
Agenda - a list of things to talk about

Councillor - someone who has been voted for to work for their class mates on the school Council

Minutes - the notes taken during a meeting so people can see what goes on

Motion - an idea for the Council to discuss

What School Council Representatives Have To Do


The things you'll be expected to do are ...

speak on behalf of the rest of your class

make important decisions about all sorts of things

attend regular meetings and give up your own time to do project work

take everyone's comments seriously

make sure the minutes are displayed in your class

report back to your class all of the decisions that the Council makes




The Perfect School Council Representative

The kind of person you need to be is ...

approachable; that is someone that other people feel comfortable talking to

cheerful and enthusiastic

someone who gets along well with people

has good concentration

responsible

helpful

a good listener (look at the person who's talking)

someone who can explain something well

fair

someone who respects other people's ideas ~ be open minded

kind

confident ~ don't be shy

doesn't think about themselves and what they want ~ you're there to speak for everyone

patient

reliable

creative

understanding
Year 1 - Elliott and Heidi
Year 2 - Darcie and Austin
Year 3 - Ruby R and Arthur
Year 4 - Thomas and Tosia
Year 5 - Finley and Eva-Mae
Year 6 - Evan and Nicola